Blog Archive

Friday, April 13, 2012
9:55 PM
|
Posted by Stefani Spriggs
|
|
Edit Post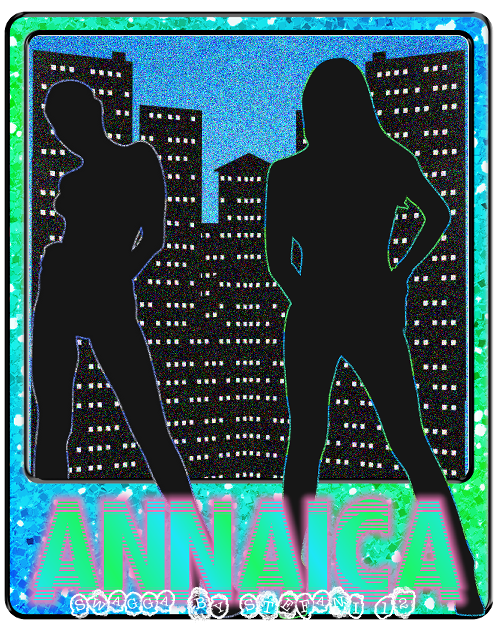 Tutorial written by ©Stephanie Spriggs aka Stefani for use on http://swaggabystefani.blogspot.com. Any similarity to another tutorial is purely coincidental and unintentional. Please do NOT claim as your own. My tutorials are for personal use only, please do not use them for monetary gain. If you wish to share my tutorial please contact me at swaggabystefani@gmail.com first to obtain permission.
Supplies Needed
Noise
Gradient Glow
This is going to be a real simple but super cute tutorial.
First we are going to open AP_RocktheNiteELEMENT53.
Next we are going to open AP_RocktheNiteELEMENT46 and AP_RocktheNiteELEMENT47.
Copy and Paste both as new layers onto AP_RocktheNiteELEMENT53.
Place both in front of the frame
Next select the inside of the frame > invert
Click on AP_RocktheNiteElement46 and erase her left leg
It should look like this
Keep the inside of the frame selected.
Open Paper 6
Copy > Paste As New Layer
Delete
Adjust > Add/Remove Noise > Add Noise with following settings
Now open AP_RocktheNiteELEMENT1
Copy > Paste As New Layer
Add Noise with following settings
Duplicate
Place one at the top part behind the frame
Use the duplicate to cover the bottom part.
Add your credits
Add Name
Add Gradient Glow with following settings
Resize entire image to
500x636
Hope you enjoyed!!
About Me
Stefani Spriggs
View my complete profile

Facebook Me!